Tensorgrip L44 - DCM Free GP Spray Contact Adhesive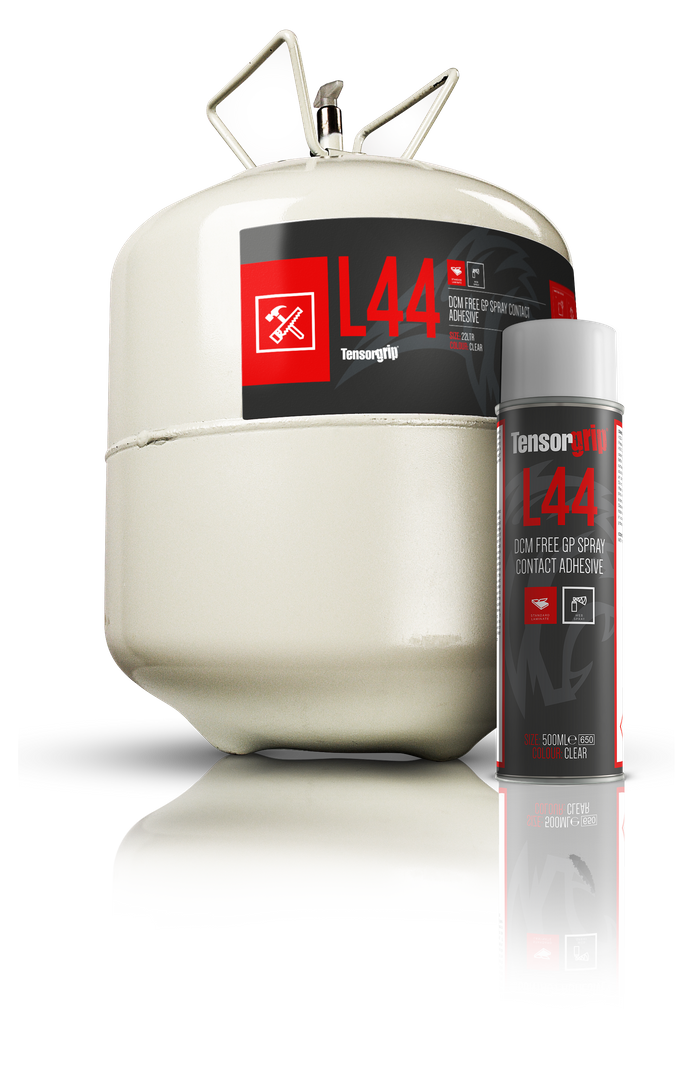 TensorGrip® L44 is a new & improved version of a time proven formulation. Suitable for a wide range of applications and substrates in Joinery and related industries. TensorGrip® L44 is a Non-Chlorinated formulation with a super consistent and controllable web spray pattern and has great temperature resistance.
Advantages
Versatile Product.
Easy Application Control.
High Temperature Resistance.
Substrates
Properties