Sensio Lighting
Stand: P51
Hardware and Fittings
Furniture Components
Components
Distributors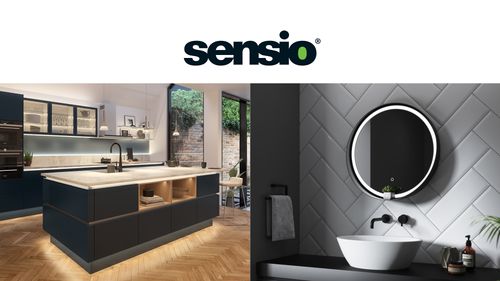 Sensio Lighting is a family run business with over 20 years experience and knowledge of providing high quality LED lighting to the kitchen, bedroom and bathroom market. We believe in doing things differently, and place our focus on designing and developing the latest cutting edge lighting solutions, first.
Alongside this, education is at the top of our priority list. Lighting is often perceived as complex and is therefore sometimes dismissed completely when purchasing a new kitchen. We want to make lighting simple, and endeavour to give you all of the tools you need. Renowned for our expertise and quality, we are a fast growing global brand, currently established in the UK, USA and Slovenia.
Sensio now offers an extensive product portfolio of lighting products designed specifically for the kitchen, bathroom and bedroom. Every new addition to our range has been designed to embody our strategy to produce interesting, exciting, energy efficient and truly innovative products.
Address
Unit 7
Speedwell Road
Castleford
West Yorkshire
WF10 5PY
United Kingdom