18 Aug 2023
Hanex ® UK Joins Materials & Finishes 2024 Lineup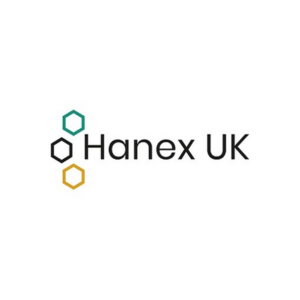 Hanex ® UK, the exclusive distributor for Hanex ® Solid Surfaces in the UK, has joined the lineup for Materials & Finishes Show 2024 (formerly W Exhibition.)
The company, which is headquartered in Southampton, will exhibit at Materials & Finishes Show when the UK's leading trade show for the machinery, manufacturers, processors and installers of wood and associated materials returns to the NEC from 19 - 22 May, 2024.
Hanex will utilise Materials & Finishes Show as a platform to raise brand awareness to the UK market, with a key objective being to meet customers face-to-face and showcase the plethora of applications and colour options available for domestic and commercial application.
The brand will also seek to build on its network of approved UK installers who can benefit from a range of support benefits including specialist training, marketing and technical support, and a ten year warranty once approved for the scheme.
Speaking about the announcement, Hanex UK Ltd marketing manager, Emma Naylor said: "We're really excited to join the lineup for Materials & Finishes Show. One of our key objectives for 2024 and beyond is to drive brand awareness and meet as many customers and prospects face-to-face as possible. Materials & Finishes Show will be a vital platform in our 2024 marketing strategy to do just that!
"Whilst people may be familiar with the Hanex brand, we want to demonstrate the benefits of partnering with us in the UK. We stock a larger range of Hanex sheets than ever before in the UK in our custom-designed distribution and support centre, which we'll be showcasing at Materials & Finishes Show, along with a full range of adhesives, sink, basins and ancillary accessories ready for nationwide delivery.
"We're experts in solid surface, with diverse experience ranging across fabrication, installation, distribution, specification and logistics. Materials & Finishes Show will be the perfect platform for us to demonstrate this next May."
Materials & Finishes Show event director, David Todd added: "We're delighted to announce that Hanex UK will be debuting at Materials & Finishes Show, formerly W Exhibition, when we relaunch next May. Tke KBB market is a key growth area for the show and Hanex will are a very welcome addition to the lineup, which already includes a broad mix of machinery, materials and finishes brands."
All areas of the material journey, from the initial stages of raw processing through to finishing and component supply for completed products, will be represented at Materials & Finishes Show.
Visitors will have the opportunity to see running machinery together with components, materials, technology and services for the manufacturing and processing phases of materials, alongside the latest products and developments for finishes.
Materials & Finishes Show will attract buyers from every corner of the industry, from furniture and joinery manufacturers and designers right through retailers, the KBB market, carpenters, joiners, worktop fabricators and stone masons.
The event, formerly W Exhibition, has over 50 years of heritage and will return to the NEC in its new and reinvigorated format from May 19 - 22, 2024.